ESA Safeguarding
The Safety and Security Team
For a Safe and Secure ESA Experience
The Safety and Security team is a unit within ESA created to safeguard the event and work preventively with conflicts and situations that could cause harm to attendees or the reputation of the company, organisation or event. The team consists of two organisers, ESA's security leader and a representative from Save the Children.
The team is built up around the concept of approaching and handling incidents and reports confidentially and with discretion. All reports and information shared with, or handled by, the Safety and Security team are kept for internal review only by the unit itself, and in sensitive cases it can also be tied completely to one single representative. This means that you are protected to raise concerns regarding any part of the organisation – including staff members, organizers and even individuals within the Safety and Security team itself.
The Safety and Security team is available at all times throughout an event. This means that they can be approached at any time. Your wellbeing is the core of this team's purpose – do not hesitate to contact them.
Our Responsibilities and Procedures
As mentioned, the Safety and Security team is a unit tasked to prevent and handle incidents affecting our volunteers and/or the reputation of the organisation. Therefore, we have a lot of responsibilities and areas to work with and look after. These include:
Reviewing and handling incident reports or concerns
De-escalating conflicts or incidents tied to the organisation or its attendees
Gathering information regarding incidents or concerns
Contacting and informing better suited services when necessary
Reviewing and updating the Code of Conduct and safety guidelines
Protecting the event space and its attendees
Collaborating with the hotel's safety and security units
Informing and educating volunteers, staff members, attendees and affiliated parties about safety and security procedures
Writing reports and recommendations to the organisation and/or company of ESA
Other tasks associated with the safety and security of the event and/or the organisation
Whenever an incident or a report reaches us, our team will work towards the immediate goal of de-escalating the conflict and/or removing the immediate threat or issue. The way we approach this goal may differ heavily based on circumstances within the situation. If the incident revolves around a vulnerable or targeted attendee we will do everything we can to immediately ensure a safe environment for said individual.
When handling an incident our decisions and acts will be based on the currently available information. This could, for example, result in immediate removal of attendees from the event areas, offering new hotel rooms for the affected individuals, contacting necessary authorities or arranging for any affected party to contact and/or meet their family/guardians. Decisions taken during an incident will be in consensus with any safeguarded individual.
ESA has access to units within Save the Children if the incident requires professional help in specific areas. This means that we will do whatever we can to get you the help you need.
You can always ask us about procedures or raise any other questions during dialogues with the Safety and Security team.
Female Support is available
If you need to talk about or report an incident confidentially to a woman, the safeguarding team has Ida available. Ida can be approached regarding any incident where female representation may be beneficial for you. Depending on the circumstances, the incident may be kept to one individual to remove the stress of having multiple representatives aware of your current situation. We want to ensure your comfort and will avoid acting in ways that will cause you more stress or harm.
You can of course freely choose who to talk to in any situation, and you are not automatically tied to anyone if you are a victim of, for example, sexual offenses. Instead, Ida should be seen as an alternative for anyone specifically searching for female support.
Contact: ida@esamarathon.com
Our Team and How to Contact Us
All volunteers at ESA have been informed about how to proceed with concerns or reports. This means that you can, if comfortable, ask any volunteer to escalate an incident to an individual with authority. The best and often easiest-to-access place to do this is the infodesk.
If you want to contact the Safety and Security team directly, you can. We are fully aware that incidents can be sensitive and are therefore always available for direct contact. If you want to talk to one of the safeguarding representatives directly, you may approach us at any time. We are all also available on Discord during the events and all team leaders and staff members can contact any of us via phone.
If you need to come in contact with the Safety and Security team at any time during the year you can also send an email to security@crew.esamarathon.com.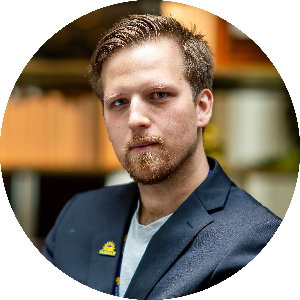 ESA Security Representitive and Team Leader
Discord: Pottoww#7387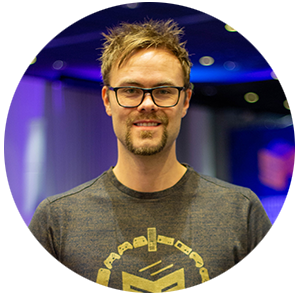 Save the Children Representitive
Nichlas serves to guide and advise the team behind the scenes and thus is not available to directly contact