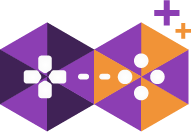 ESA is first and foremost a fundraising event. We ask you to remember any time you are on stream your attitude directly impacts the amount we raise for the cause. If you show an upbeat, charity positive attitude then the viewers at home respond to that and will donate to the cause.
Venue
Please have your ID (passport, driving licence, or other government issued identity card which shows date of birth) ready to collect your badge. Badge collection will be within the event lobby the first floor (up the wide stairs) and on the left. Please be patient, there may be a queue.
Your sign in and merch collection will be recorded electronically and you will be issued your badge and any pre-ordered goods.
ESA crew will regularly patrol the event space to ensure all attendees are wearing their badges.
Quality Hotel View
Check in is on the ground floor immediately on the left when you enter the hotel. If you want every person in your room to be able to check in separately, the person who made the booking should email q.view@choice.se with the real names of all guests. The hotel has 16 floors accessed via 3 elevators, with direct access to the event space from the elevators.
The hotel website has a full FAQ about breakfast, checkout times, etc. Please query with hotel staff in advance if you have any allergies.
The ESA room rate includes access to the breakfast buffet along with the gym and sauna area, all of which are strictly for guests staying in the hotel.
Malmö City
We suggest looking at the Malmö Locals Guide for food, drink, sightseeing and entertainment suggestions
Transportation
Copenhagen Airport is the major international gateway to Denmark and the southern region of Sweden south of Gothenburg. The train station, with direct trains to Hyllie, is located inside the airport.
When you arrive you must collect your bags. There are several routes depending on the gate you arrive at, simply follow signs to arrivals.
Trains run 24⁄7 to Hyllie. During the day time they are every 20 mins or less. During the night there is a train every hour.
If you need to buy a train ticket, you need to find one of the the red and grey machines with the sign 'Tickets to Sweden'. These are located in the train station, next to the escalators. Tickets to Hyllie cost the same amount on the day as they do to buy in advance however discount is available through the Skånetrafiken app. These machines are card only.
Head down the ramp or elevator to track 1. All Öresundståg trains stop at Hyllie, the first stop in Sweden. Do not board a train to Stockholm. You may need to present your national ID card or passport at Hyllie upon arrival.
Malmo airport – We discourage travel via Malmo Airport. If you must fly to MMX, take the Flygbussarna to Malmo C and then a train onward to Hyllie. This will take about 90 minutes in total.

Hyllie station is located directly below the hotel. Simply head up the escalators and leave the station, you will immediately see the tower of the Quality Hotel View.
In the immediate vicinity of the hotel there is a McDonalds, Subway and Pressbyran. Slightly further away, there is a Dominos. Across the road is the Emporia shopping mall, one of the largest in Sweden, with a large range of restaurants, buffets, two supermarkets and a Systembolaget (alcohol shop)
If you must drive, ESA recommends Aimo Park Mobilitetshus Solvkarteret for good value long term parking with no penalty for re-entry. It is located about 500m from the venue.
Preparing for your Run
Please arrive in good time for your run (about 30 minutes ahead is ideal), and introduce yourself to whoever is on tech at the time.
For PC games:
You can set up your game during any console run going on as long as you got the go-ahead from the tech team beforehand. It's recommended to bring a USB-stick with the game files for a fast install, especially for large games. Starting a download shortly before your run is a recipe for disaster.
For console games:
After you have introduced yourself to the tech team we may want to take the opportunity to set up your console on a spare capture station to make sure it works.
When the previous run is finished, you should head to the stations with your equipment and sit down. Someone from tech will come over, hook up video and guide you through the setup process.
Before and during your run, you need to wear the provided headset at all times. This will let you speak to tech during setup (2 way comms) and the hosts during your run. Your game sound is personal to you.
Once your video is live on the projector, you are invited to start your run at any time using the big "red" buttons. The VoDs on Twitch and YouTube will start from the point that the stream is live on the projector. To start a race only 1 person needs to press the button, and the overall race timer finishes when the last person presses their button. Individual finish times are displayed on stream.
During your run, if you have any problems, tech can pause the timer. If your game sound is too loud or quiet, or you can not hear your couch/hosts, just ask over the mic and tech can adjust to suit.
Please be respectful to the runners who follow you on the schedule, keep your goodbyes short. This year all extra content has been pre-planned in the schedule estimates. Even if we are ahead, extra time is best saved to account for problems later. Please pick up all your equipment behind you and leave the area as you would like to find it.
You should bring with you a bottle of water and a snack if your run is long. If you have sensitive eyes, you may also like to wear some light sunglasses as we require bright lighting for the cameras.
Packing Suggestions
Personal Items
Passport or national ID card (required even for land entry to Sweden)
Travel insurance document, including emergency phone number and policy number
EHIC card if you hold one
In case of emergency card in your wallet
Clothing and sleeping accessories
Comfortable clothes and shoes, the event is over a week long!
Shorts as well as trousers
Swimwear, visit the nearby beaches or swimming pool and spa!
Gear for the nearby skate park built for a VANS competition
Hygiene and Health
Refillable water bottle
Toothbrush and toothpaste
Hand alcohol gel
Anti perspirant (please use it…)
Headache Tablets.
Earplugs + sleeping mask
Any medications
Consoles and Technical Accessories
A 3 metre power strip for the venue. (Available in Kjell and company in Emporia)
Phone charger and spare cable
Power bank phone charger
230/110v step down converter (if coming from North America or Japan)
Consoles, games, controllers, memory cards and power supplies.
Keyboard, mouse, laptop, mouse mat
USB Stick holding the steam cache of your game data and save files, along with keyboard and mouse drivers and custom profiles
Electricity
Swedish outlets have a 220V / 50Hz current and a Euro-type plug. In order to guarantee enough outlets for consoles, chargers etc you should bring a long (3m) power strip with 4 to 6 outlets from your home country and an international adaptor. If you are sharing a hotel, you might want to bring another to make sure there is enough charging outlets (hotels usually only have 1-2 per room).
Important:
If you are coming from North America or Japan where the electricity system is 110V / 60Hz you may DESTROY anything you plug into the Swedish outlets. Most laptop chargers and cellphone chargers are compatible with both systems but it is common for consoles to be single region only. If you are at all uncertain find someone who can assist you.
There will be 110 volt US outlets available for your US console during the stream.
Money and Valuables
Sweden uses the Swedish Crown (SEK). For an easy conversion, you can approximately divide by 10 to get the Euro value. Sweden is now a majority card-based economy and every store and kiosk takes card. Before you go, organise a variety of ways to access your money, such as credit cards, cash, debit cards or travel cards.
The ESA Hotel does not take cash for any transaction but takes all European cards. We strongly advise obtaining a pre-paid international spending card or credit card with a Visa or Mastercard logo if you do not already have one, as these are most widely accepted.
Your passport is a valuable document that is attractive to criminals who may try to use your identity to commit crimes. It should always be kept in a safe place. If your passport is lost or stolen, you must immediately report it to both the local police and the embassy of your country who can arrange for an emergency replacement.
You should bring with you a supply for all prescription medication you require, and if travelling from outside the EU, a prescription showing that you require it. Please check that your medicine is legal to bring into the EU before travel.