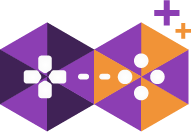 Respiratory Sickness Policy
In order to deliver a safe and enjoyable ESA for all participants, we ask that you follow the following guidelines
If you are in need of urgent assistance, for example are having difficulty with breathing, call 112 immediately
As of 1 April 2022, no special laws or regulations surround COVID-19 in Sweden. Swedish culture expects one to take personal responsibility towards society as a whole, and we ask that even though you may not be legally required to do so, you follow the following rules.

Despite this, you should travel to ESA fully vaccinated unless you have been advised against doing so by a healthcare professional.
Self exclude when sick
Be alert for signs of new and persistent symptoms from this list.
Cough, fever, runny or stuffy nose, altered sense of taste or smell, sore throat, headache, nausea, muscle pain, stomach pain, diarrhea, fatigue
If you develop new and persistent symptoms from the above list you should exercise caution towards your fellow attendees and not visit the event space until you feel better
Arrange for someone else to collect your belongings from the event space
If you are a volunteer, inform your team leader that you will be unavailable until you feel better
Facemasks optional
Facemasks are welcome but not mandatory at ESA events

We would prefer, but will not enforce, that those using a microphone remove their mask for the duration of their performance. This is to ensure that speech is clearly heard on the stream.
If you wish to wear a mask for personal protection, ESA recommends soft masks meeting the FFP2 standard (Europe) or N95 standard (America). These should be closely fitted around the nose and chin and fit tested in accordance with the manufacturer's instructions to provide the desired efficacy.
Travel Prepared
Please make sure you remain informed about the most current restrictions that apply to arriving in Denmark, Sweden, and your home country.