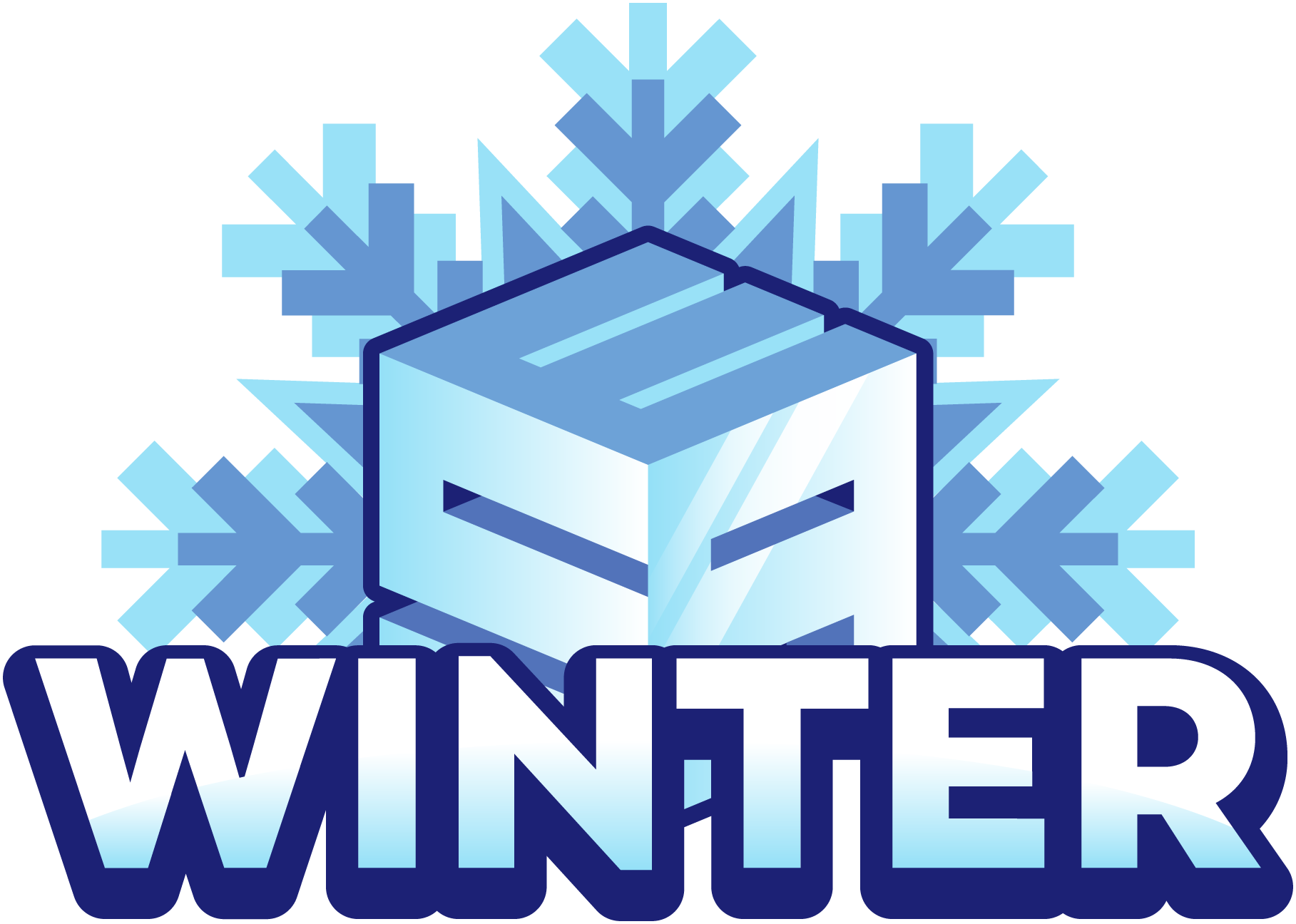 ESA Winter 2022
February 12, 2022

-

February 19, 2022
Summary
After two years, ESA Winter is returning to the familiar conference space of the Quality Hotel View in Malmö (Sweden)! ESA Winter 2022 is a week-long in-person (and potentially partially online) speedrunning marathon, featuring speedrunners and score-attackers from all around the world with the primary goal of raising money for our charity partner Alzheimerfonden. The Swedish Alzheimer's Foundation wants nothing less than to eradicate dementia once and for all. To achieve this goal they fund the research for preventive measures, inhibiting drugs and ultimately a cure.
Tickets will go on sale on November 1st and there will be a soft cap of 150 tickets available. A fully flexible cancellation policy will be introduced for this event for those that change their minds or need to cancel up until 7 days before the event. All attendees, volunteers, runners and staff will be required to show proof of vaccination to enter the event area.
The world is still not what it was a two year ago. ESA is following the recommendations set by the Swedish Public Health Authority and working with Nordic Choice Hotels to uphold their Safe Stay Guidelines.
Depending on the submissions and the amount of attendees on-site this event might have a pre-event with runners performing their showcases online. Filling the entire schedule with runners at the event is always preferred, so the hybrid approach will only be chosen if we cannot reach that goal. We thank everybody who helped out, submitted and showcased their runs throughout those last almost two years of online events, but it is now time to return back to Malmö. We hope to see you there and greet you in person.
Key Dates
Game Submission Guidelines
Please read our full and revised Submission Guidelines before submitting.
Game submissions are facilitated through oengus.io. Submit HERE!
Ticket FAQ
Volunteers: All people who apply for volunteering will have a ticket reserved for them. Any who are accepted for volunteering will be issued a comp ticket, subject to suitability screening. Anyone who is rejected for volunteering will still be offered the chance to buy a ticket. It is better that those planning on volunteering do not buy a ticket now, to avoid the work of refunding. Volunteering will be announced soon, so please don't worry!
Runners: All runners are guaranteed a ticket, but don't need to pay for it just yet. It is better that those planning on coming to run buy tickets today but any accepted runners will still be guaranteed one. Runners who are also volunteers will get a comp ticket per volunteer rules.
General Admission: Tickets are on sale via Tickster, with one ticket per purchase only. Payment methods are Visa/Mastercard, Swish (Sweden) and Bank transfer (Sweden).
Volunteering
Marathons like this one are impossible without the hard working volunteers behind them. Volunteers who are accepted will receive a complimentary ticket. Full details including recruitment schedule are not yet confirmed. For ESA Winter 2022 these teams will be looking for volunteers:
Fundraising (Host / Donation Screening): Be the voice of the marathon on stream and/or the helping hand in the background, screening all incoming donations.
Tech / Production: Bring on the show using our in-house tools. You also control the timer…
Social Media: Prepare tweets for runs prior to the marathon and embellish our social media presence during the event.
Video / Media: This branch of the Social Media team conducts and edits interviews with runners prior to the event and brings behind the scenes content to the people at home during it.
Administration / Info Desk: The first point of contact and a warm welcome for all attendees.
Chat Moderation: Make the chat a positive place and create a friendly atmosphere for everybody.
Volunteer Applications will run through HERE!
Can volunteers be remote?
Depending on the role. ESA wants to retain off site donation reading long into the future. But also other teams, such as Social Media and Chat Moderation have responsibilities that can be carried out online.
Accomodation
Accommodation is in the hotel itself.
We have 150 rooms (twin or larger) in our block.
Breakfast of good quality is included.
Booking is through a special microsite link or email – see the info post
The room rate with ESA is always flexible to cancellation up to 24 hours before check in. It may be possible to buy cheaper room rates directly from the hotel but they won't be refundable.
Our room rate will never go unavailable unless the hotel is completely sold out.
Room Rates
Single – 704 SEK per night
Twin – 456 SEK per person per night
Triple – 373 SEK per person per night
Quad – 330 SEK per person per night
All rates include MOMS (sales tax) at 12%
It is highly recommended that volunteers book in twin rooms to reduce the risk of infection spread.
Travel
Hyllie Station, the first/last stop in Sweden, is attached to the hotel. Trains run directly to Copenhagen Airport and Denmark every 20 minutes (journey time to the airport 15 minutes), and to Malmö city centre every 10 minutes (journey time 10 minutes).

The closest international airport is Copenhagen (Kastrup) which is a 15 minute direct train ride from the hotel. ESA attendees should not use Malmö airport, which is much further by bus and requiring a change in Malmö city centre.

Those travelling from Germany can also look for DB Sparpreis Europa tickets to Copenhagen Central, buying the last leg to Hyllie separately on arrival in Copenhagen. These are usually available three months prior and get more expensive over time.

Parking is available through P Malmö and is priced by the city to discourage travel by car. There are long and short term rates, details are available on the Quality Hotel View website and if you email the front desk they will be able to confirm exact rates that can be added to your hotel room. Rates in the hotel owned underground parking are significantly higher than the rates in the multi-storey car park.
In planning your trip to come to ESA 2022 you will need to consider quite a number of factors you may not have previously.
Travel Restrictions
Please make yourself aware of the current travel restrictions that apply to your journey using the "Travel Plan" tool at https://reopen.europa.eu/en . ESA will not provide further guidance as restrictions are likely to change.
Please note that Copenhagen Kastrup airport is in Denmark so transit rules for arrivals in Denmark apply, but your final destination of Malmö is in Sweden.
Testing to return home
If you require a test to travel home, you can book a test at a local test centre at a special discounted rate for ESA attendees
Please read our Pre Travel Testing page for more details
Travel Insurance
ESA highly recommends you take out travel insurance with COVID-19 coverage. COVID-19 is now an insurable option with many policies, however not all.
ESA can not guide you towards a single product as insurance is tailored to your country of residence and individual circumstances. However, we can advise you to look for the following clauses:
HEALTHCARE

The right to claim back healthcare costs incurred in the case of a COVID-19 infection, such as hospital costs for those without EU citizenship or private testing to fly.

CANCELLATION

The right to cancel your trip and reclaim non-refundable expenses incurred if any of the following events would occur.

You catch COVID-19 and are unable to travel
A lockdown would be imposed in either the origin or destination country that would leave you unable to attend ESA

CURTAILMENT

The right to cancel your trip while it is in progress and reclaim expenses incurred in self-isolating plus rearranging travel plans if any of the following events would occur.

Should you test positive for COVID-19
Should you become aware of an upcoming lockdown that would leave you unable to re-enter your home country without unreasonable restriction
For ESA Winter 2022 tickets become non-refundable after the event begins so it is very important you and your friends all have sufficient cover.
Proof of vaccination
ESA will be demanding proof of a full course of vaccination be shown to collect your badge. For most vaccines, you are considered fully covered two weeks after your final (usually second) dose. Your badge will thereafter be regarded as sufficient evidence that your documentation has been checked.
EU Citizens
If you are a citizen of an EU country, or a citizen of a country that is linked to the EU system, ESA will only accept an EU Digital Certificate (QR code). A list of countries currently linked to the system can be found here: https://ec.europa.eu/info/live-work-travel-eu/coronavirus-response/safe-covid-19-vaccines-europeans/eu-digital-covid-certificate_en
Your QR code will be scanned on arrival and verified against external photo id, such as a driver's licence, passport, or national ID card.
Non EU Citizens
If you are a citizen from outside the EU, you must first make yourself aware of the current restrictions imposed at the EU border. It may be that your vaccine is not accepted as sufficient evidence to travel. The most up to date information can be found in the "Travel Plan" tool located on https://reopen.europa.eu/en
If you are able to travel to ESA, we will accept your proof of vaccine as a paper certificate issued by a national body. The range of vaccines we will accept is not limited to the ones approved by the EMA, we will also consider any granted emergency approval by the WHO or others we are made aware of in advance such as Sputnik / Gam-COVID-Vac (Russia).
Please be prepared to back up your certificate by providing on request the URL of a national authority webpage that shows the style of certificate your country issues.
Contact
Please direct all queries about the event, both personal and business/sponsorship to orgs@esamarathon.com
Event Sponsors