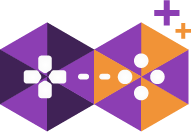 COVID-19 Pre-departure testing
Many ESA attendees will need proof of a negative COVID-19 test before travelling home. In order to make this as convenient and affordable as possible, PharmaUse in Hyllie are offering ESA attendees both Antigen and PCR tests at a great price.

Venue
The testing centre is located just 200m away from Quality Hotel View at Hyllie Boulevard 9c on the outside of Emporia, opposite Malmö Arena.
Tests available
The test centre is offering the following discounts for ESA attendees
Antigen test – 199kr (usually 399kr)
PCR test with result before midnight – 699kr (usually 995kr)
PCR-express test with result within 4 hours – 1199kr (usually 1499kr)
All test prices include an EU covid certificate by email and SMS.
How to book – what to bring
Make an appointment on testcenter.nu using the discount code ESA Winter 2022. You will receive email confirmation. If you need to cancel or rebook, please use the link in the email.
Payment is taken on the day at the test centre. The discount code is not automatically applied when you enter it on the website but will be deducted when you pay.
You must bring the same passport you register on the booking form. If you do not bring the correct passport you will be unable to take a test.
FAQ
Can I book a test if I have symptoms?

Yes, but a travel certificate will not be issued for a positive test

What if I get a positive test?

Follow the advice listed in the ESA COVID action guide (coming soon) and in the email you are sent by Pharmause
The test centre will anonymise and report positive tests to the government for use in national statistics.

Will ESA receive notification of any test results?
How do I contact Pharmause?