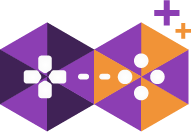 ESA Winter 2021 Supporter Ticket
Thank you for showing your interest in the ESA Winter 2021 supporter ticket.
This is a special commemorative ticket being released for sale due to the moving of ESA Winter to an online only format. It is optional, available to all and does not affect your chances of being selected to run in the marathon.
Each tier of ticket includes a reward and shipping is included.
Level 1 reward – ESA Winter 2021 Name Badge
Level 2 reward – ESA Scarf from the ESA YLDR store plus the level 1 reward
Level 3 reward – Customised ESA Hoodie from the ESA YLDR store plus the level 1 & 2 rewards
Most of all, every tier will financially support ESA in running ESA Winter 2021
Sales will close at the conclusion of ESA Winter.
All rewards will be custom made to order with anticipated delivery around the time of ESA Winter if made in 2020 and after ESA Winter if ordered in 2021.
Name badges will be delivered after the event.
Hoodies and scarves will be manufactured and shipped directly by YLDR.
The scarf is one size. The hoodie size chart can be found below. Please check this carefully, we suggest most people size up compared to a high street fit.