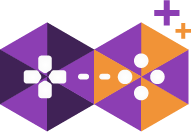 In order to deliver a safe and enjoyable ESA for all participants, we ask that you follow the following guidelines
If you are in need of urgent assistance, for example are having difficulty with breathing, call 112 immediately
Personal Action
If you think you may have Covid 19
If you are a resident of Sweden you should reserve a test at a local vårdcentral through 1177.
If you are not a resident of Sweden you should directly contact a clinic by telephone to arrange a test. Two are located in the area of the event hotel. At a minimum, basic English will be spoken by reception.

+46 40-688 20 20

+46 40-617 00 07

Testing is only available to symptomatic cases with some to the following common symptoms
Persistent cough, fever, runny or stuffy nose, altered sense of taste or smell, sore throat, headache, nausea, muscle pain, stomach pain, diarrhea, fatigue
Alternatively you may obtain a private test from the pre-travel test provider

Pharmause Testcenter

who also accept symptomatic cases. If slots are available, Pharmause test results are always delivered before midnight the same day.

You may bring quick self tests with you to the event. If you test positive on a quick test, you should immediately follow the "

If you test positive…" instructions. and also contact one of the above clinics
The closest emergency room is located at Skåne University Hospital downtown
While you wait for your results
You and your roommate(s) must follow instructions issued to you by Folkhälsomyndigheten, the public health agency
Inform others in your room that you are waiting on the results of a test and that they should practice isolation until a negative result is known or they show symptoms
If you are a volunteer, inform your team leader that you will be unavailable until your results
Do not visit the ESA event space
If you test positive for COVID
You and your roommate(s) must follow instructions issued to you by Folkhälsomyndigheten, the public health agency
You and your roommate(s) must not return to the event space
Arrange for someone else to collect any belongings in the event space belonging to you and your roommate(s)
If you are a volunteer, inform your team leader that you will be unavailable for the rest of the event
Inform the hotel by calling reception
Breakfast and other meals may be collected from the restaurant and brought to you by friends
Put in place your personal contingency plan as below:
Do you need to extend or cancel your stay at the hotel? (See hotel section of this page)

Do you need to rearrange flights or transfers?
Do you need to rebook a pre-flight antigen or PCR test?
Do you need a printed proof of recent infection?
Can any of the above costs be reclaimed on your travel insurance?
Do you need to inform your travel insurance immediately or only on safe return home?
How ESA will reduce risk
All attendees must be vaccinated against COVID-19 and show proof of vaccination upon check in

Europeans must show a QR code proving vaccination that says "1 of 1", "2 of 2", "2 of 3", or "3 of 3". Recovery certificates are not accepted.
Non europeans must show alternative proof of full vaccination, for example a paper certificate.
The stream room will have greater distance around the playing stations than past events
The stream room will be dedicated to just the stream with no other activities
The density of practice space will be reduced.
Sufficient overall conference space will be available to meet the requirements of 10sqm per attendee, defined in the December 2021 Folkhälsomyndigheten rules for conferences and trade fairs.
ESA will have a pulse oximeter available for loaning to those who feel breathless. A reading below 90% indicates that you should seek professional medical advice by calling 1177 from your phone. English is spoken. Ambulance service is available by calling 112.
Masks at ESA Winter 2022
Facemasks will be welcome but not mandatory at ESA Winter 2022

The stream area will be built to separate the audience and the runners by several metres.

We would prefer, but will not enforce, that those using a microphone remove their mask for the duration of their performance. This is to ensure that speech is clearly heard on the stream.
If you wish to wear a mask for personal protection, ESA recommends soft masks meeting the FFP2 standard (Europe) or N95 standard (America). These should be closely fitted around the nose and chin and fit tested in accordance with the manufacturer's instructions.
Quality Hotel / Nordic Choice – Stay Safe
The hotel is a modern building built to current standards surrounding ventilation of fresh air
The hotel has a Stay Safe action plan for managing infection risk
The hotel offers electronic check in
The hotel will put in place complimentary sanitising stations in all rooms
Upon check out of a covid-19 positive customer, their room will be deep cleaned