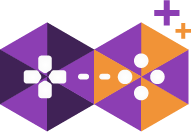 In order to deliver a safe and enjoyable ESA for all participants, we ask that you follow the following guidelines
If you are in need of urgent assistance, for example are having difficulty with breathing, call 112 immediately
As of 1 April 2022, no special laws or regulations surround COVID-19 in Sweden. Swedish culture expects one to take personal responsibility towards society as a whole, and we ask that even though you may not be legally required to do so, you follow the following rules.


There is no longer a system to scan and check COVID-19 certificates in Sweden, nor legal basis for private operators to carry out checks, as this was part of the pandemic law.


Despite this, you should travel to ESA fully vaccinated unless you have been advised against doing so by a healthcare professional.
Personal Action
Travelling to Sweden

Please make sure you remain informed about the most current restrictions that apply to arriving in Denmark, Sweden, and your home country.
If you are travelling to ESA via Copenhagen Airport in Denmark you will be treated as a transit passenger according to the Danish regulations so long as you declare that you will cross to Sweden within 24 hours.
Upon crossing the Swedish border you will need to present documents according to the Swedish regulations.
As of 1 April 2022, no checks are made on the Swedish border for a test result or vaccination card.
Your airline may separately check for testing and/or vaccination independent of national border control
Self Testing Policy
Attendees should be aware of this document and test whenever they meet the criteria set in "When to seek a test"
Testing should be done by self administration of quick test kits, as of Feb 2022 no official testing is provided except on admission to a healthcare facility
Attendess should bring at least 2 self tests from home to cover 1 testing cycle
Self tests are also available from pharmacies and supermarkets in the adjacent shopping mall Emporia.
Alternatively you may obtain a nurse administered test from a private provider
When to seek a test

Be alert for signs of new and persistent symptoms from this list.
Cough, fever, runny or stuffy nose, altered sense of taste or smell, sore throat, headache, nausea, muscle pain, stomach pain, diarrhea, fatigue
If you develop new and persistent symptoms from the above list you should use a self test to check if you have COVID-19 as soon as possible.
If you test negative but continue to have symptoms you should isolate in your room and test again 24 hours later (see "While you wait for your results").
If you test positive on a quick test, you should immediately follow the "If you test positive…" instructions.
The closest emergency room is located at Skåne University Hospital downtown and the emergency number is 112. You will not be charged for an ambulance.
While you wait for your results
Inform others in your room that you are waiting on the results of a test and that they should practice isolation until a negative result is known, or they themselves show symptoms
If you are a volunteer, inform your team leader that you will be unavailable until your results
Do not visit the ESA event space
ESA will welcome you back to the event space if you can show two negative self tests 24 hours apart or a negative nurse administered test from a private provider
If you test positive for COVID
You and your roommate(s) must not return to the event space
Arrange for someone else to collect any belongings in the event space belonging to you and your roommate(s)
If you are a volunteer, inform your team leader that you will be unavailable for the rest of the event
Inform the hotel by calling reception
Breakfast and other meals may be collected from the restaurant and brought to you by friends
Put in place your personal contingency plan as below:
Do you need to extend or cancel your stay at the hotel? (See hotel section of this page)

Do you need to rearrange flights or transfers?
Do you need to rebook a pre-flight antigen or PCR test?
Do you need to obtain a printed proof of recent infection instead of a negative test?
Can any of the above costs be reclaimed on your travel insurance?
Do you need to inform your travel insurance immediately or only on safe return home?
Masks at ESA Summer 2022
Facemasks will be welcome but not mandatory at ESA Summer 2022

We would prefer, but will not enforce, that those using a microphone remove their mask for the duration of their performance. This is to ensure that speech is clearly heard on the stream.
If you wish to wear a mask for personal protection, ESA recommends soft masks meeting the FFP2 standard (Europe) or N95 standard (America). These should be closely fitted around the nose and chin and fit tested in accordance with the manufacturer's instructions to provide the desired efficacy.
Quality Hotel / Nordic Choice – Stay Safe
The hotel is a modern building built to current standards surrounding ventilation of fresh air
The hotel has a Stay Safe action plan for managing infection risk
The hotel offers electronic check in
The hotel will put in place complimentary sanitising stations in all rooms
Upon check out of a covid-19 positive customer, their room will be deep cleaned